A country house originally designed as a palace is set to go under the hammer - including ancient woodlands and a stream. 
Blackborough House, near Cullompton, was built in 1838 for George Wyndham, 4th Earl of Egremont of Orchard Wyndham. 
The property was originally designed as an Italianate palace and spans more than 22,000 square feet over four floors.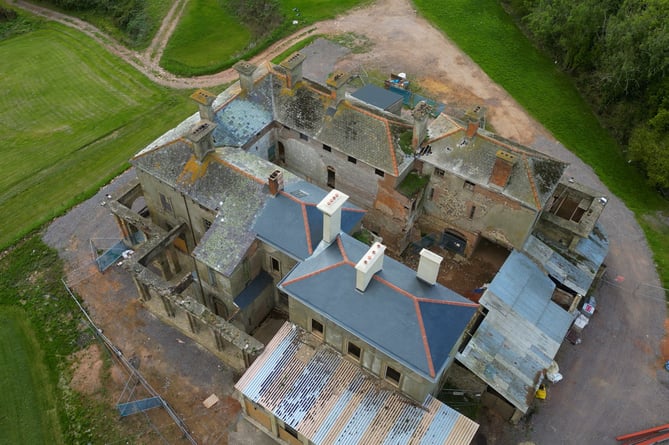 A bird's eye view of the property.
(Savills )
One of the striking features of the property is an arched loggia which wraps around three sides of the house. 
Over the years, the house has been used as a refuge for conscientious objectors in World War II, a training centre for unemployed people in the 1930s, and a yard for scrap cars.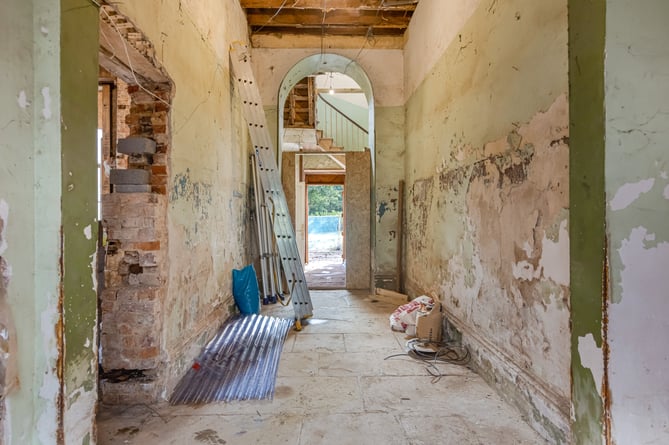 The property is currently undergoing renovations.
(Savills )
There have been various plans put forward for the property over the years, including a plan to transform the building into a hotel, which was rejected in 2020.
The main house is currently derelict and requires a complete renovation, with planning permission having already been granted to restore the building and to build a pool house. 
Work on the restoration has already begun, primarily in the East Wing, which has planning permission to be used as a separate dwelling.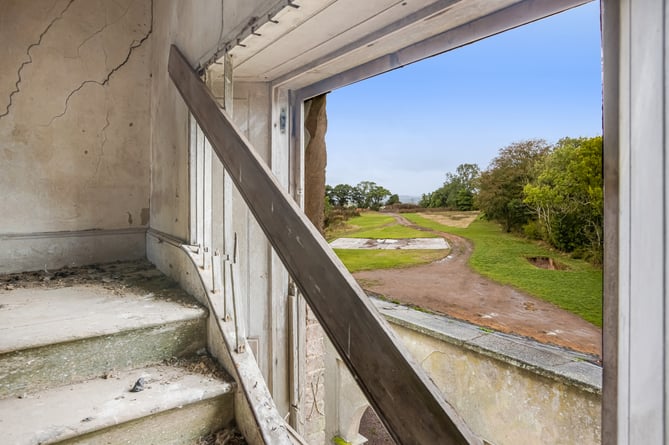 The property has views over the grounds.
(Savills )
Proposed rooms in this wing of the property include an entrance hall, a stud, a cloakroom, a conservatory, and a double height kitchen, living room and dining room with French windows, as well as four en-suite bedrooms. 
In the West Wing, the principle suite has been refurbished, and there is further accommodation including a caretaker's flat.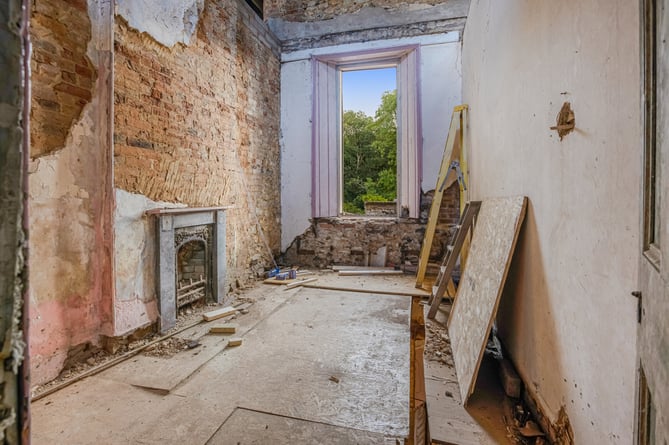 Inside the property.
(Savills )
Outside, the grounds have also been updated, having been cleared, re-soiled and seeded. 
The grounds comprises parkland with an array of mature trees, a walled garden, and ancient woodlands intersected by a stream. 
Also in the woodlands are the hidden remnants of a cottage which could be renovated subject to planning permission.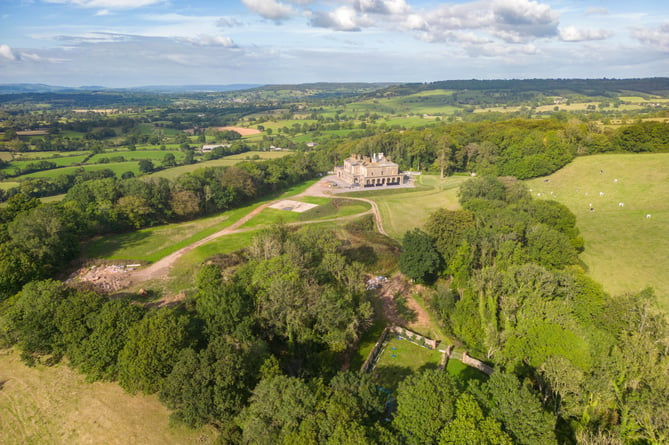 The grounds include ancient woodlands.
(Savills )
The property is being sold at auction on September 1st 2023 by Savills Auctions, for a guide price of £950,000. 
Steven Morish of Savills Auctions commented: "I'm always excited by the history, mystique and rarity of historic country houses when they come to auction and the unusual Italian Renaissance-style of Blackborough House makes it rarer and more intriguing still. 
"The current owner's passion for the property is illustrated by the level of detail for the planning process including architect drawings, heritage statements, ecological reports and surveys. 
"Successful planning has been granted for an exceptional design which could see the house reinstated as one of Devon's finest architectural masterpieces. 
"An exceptional project of scale and scope, Blackborough House offers a truly unique opportunity to restore one of Devon's finest houses to its former glory."