A renovated woodland cottage bordering a national park is up for grabs in a charity house draw worth more than £2,000,000. 
The Omaze Million Pound House Draw has announced that the next home featured in its charity drive will be a cottage that borders Dartmoor National Park. 
The draw will raise money to support Macmillan Cancer Support, and is being backed by actor Larry Lamb.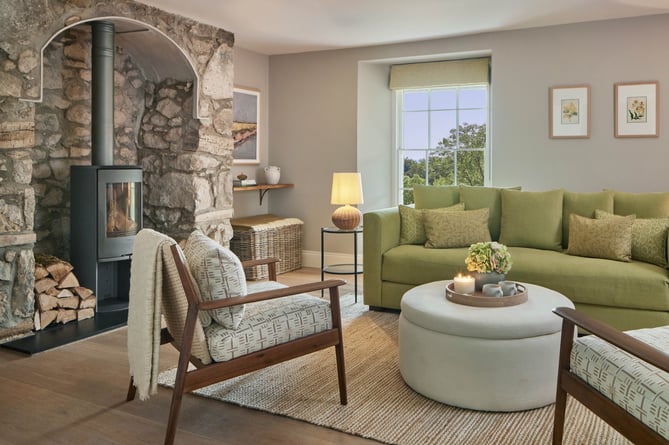 The five-bedroom home has undergone a sensitive renovation that has preserved the original features of the cottage, such as farmhouse beams and exposed brickwork, whilst incorporating modern architectural design elements that have expanded the property.
The central space in the home is the kitchen and dining area, with a central marble island and various modern appliances, and floor-to-ceiling windows.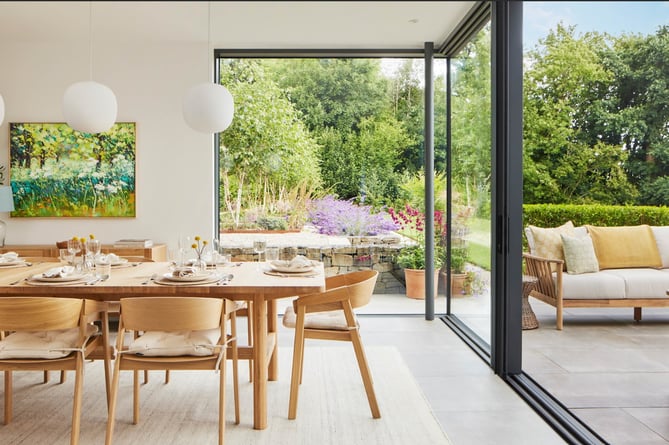 The kitchen and dining area.
(Omaze)
The lounge has character features such as sash windows, a brick fireplace, and Georgian-style doors. 
There is also a home office, and five bedrooms, the master of which has built-in storage and an en-suite shower room. 
As well as the main house, there is a two-bedroom guest house, with an open-plan kitchen and dining area, a living room and a shower room.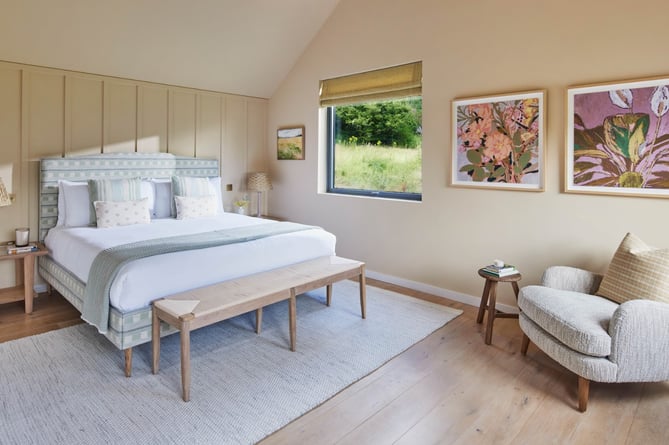 The main bedroom.
(Omaze )
Outside, there is a private driveway leading to landscaped gardens, as well as a stone paved courtyard. 
The house, which is less than half an hour away from Ness Cove Beach, comes mortgage free, and with £100,000 in cash. 
The winner can decide to live in the house, rent it out for an estimated £3,000 per month, or sell it.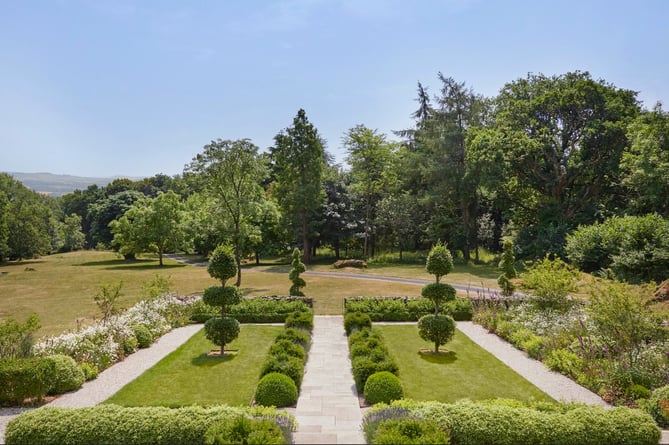 The landscaped gardens.
(Omaze )
The money raised will support Macmillan, and Omaze has guaranteed a minimum donation of £100,000 and has a target of £1,000,000.
The draw is backed by actor and Macmillan supporter, Larry Lamb, who has been involved with the charity since losing his brother and another close friend to cancer.
Larry said: "I first became involved with Macmillan Cancer Support when a dear friend of mine was suffering with brain cancer, then years later we discovered my brother had the same condition. 
"The work Macmillan did to help was extraordinary - they do whatever it takes to support everyone living with or affected by cancer, wherever they are.
 "This beautiful house in Devon is a truly life changing prize for one lucky winner - but more importantly - the money and awareness raised through this partnership with Omaze will help Macmillan continue to do their unimaginably important work.
 "The charity relies almost entirely on donations and everyone who enters the draw will be contributing towards the vital support Macmillan provides to help people living with cancer live life as fully as they can and, of course, one lucky person is guaranteed to win this dream home too." 
 James Oakes, Chief International Officer at Omaze, said: "We're delighted to be partnering with Macmillan for our latest house draw in Devon. 
"By offering this charming property, along with £100,000 in cash, we're giving people the chance to live mortgage and rent free for the rest of their life - as well as raising money for charities whilst introducing them to brand new audiences. 
 "We're incredibly proud that the Omaze community has already raised £17,350,000 for good causes across the UK."
Entries for the draw will close on Saturday 30th September 2023, with 15 entries available for £10 or postal entries available for free.