Thinking about updating your home? Check out these expert tips for sprucing up your house. 
DIY experts at Saxton Blades have offered their insight into how you can integrate the latest interior trends.
The company is sharing their tips following research showing that 72 per cent of UK homeowners are planning to make home improvements before the new year.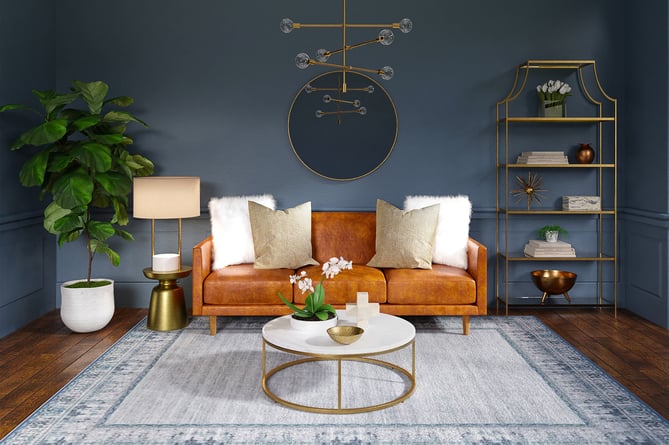 Cuved furniture such as round coffee tables are on trend.
(Spacejoy on Unsplash)
"Curved furniture is a great way to add a touch of luxury and sophistication to any space, replacing angular, harsh shapes for smoother lines. Gentle curves are surprisingly comfortable and inviting, making them perfect for cosy winter nights. To introduce curves into your space, consider repurposing or upcycling old furniture by adding curved details. For instance, you can round the edges of a square coffee table or create a curved headboard for your bed. With a bit of woodworking and some creativity, you can achieve this sophisticated look without buying entirely new furniture."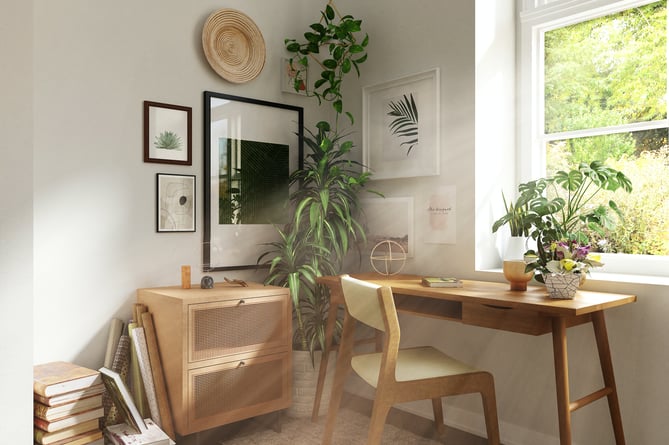 Organic materials such as wood add warmth to a space.
(Spacejoy on Unsplash)
"Wood, bamboo, and rattan are a great way to add a touch of warmth and natural beauty to your home this winter. You can craft your own eco-friendly decor, such as wooden shelves, a bamboo plant stand, or a rattan room divider. For a wintery feel, choose organic materials in darker shades like walnut, mahogany, and bamboo."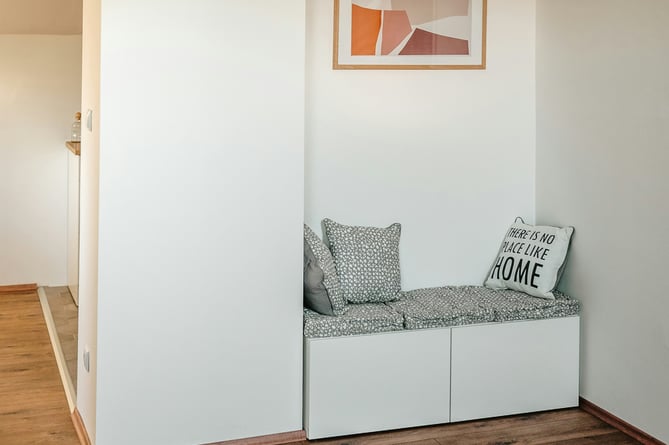 A reading nook can be a cosy addition.
(Goran Ivos on Unplash)
"Cosy reading corners have been incredibly popular this year, but the combination of warm throws and soft lighting is perfect for hunkering down with a good book during the winter months. Create your own reading bench with cushions and a few wooden pallets or build a unique bookshelf to display your favorite books. String up some warm fairy lights and use your sewing skills to make soft, plush cushions and throws to enhance your comfort."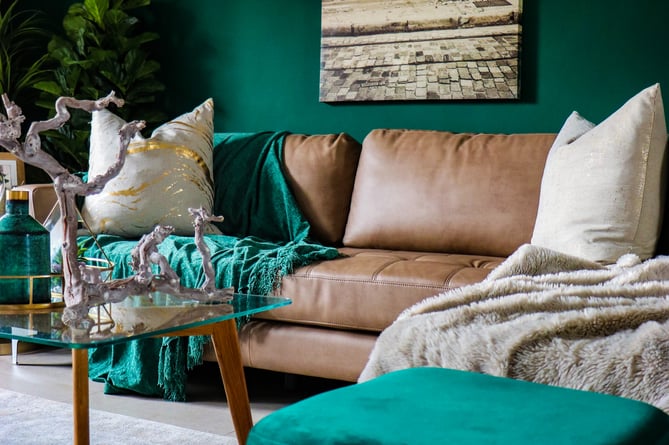 Earth tones such as brown and deep green are on trend.
(Devon Janse van Rensburg)
"Warm browns, deep greens, and soft terracottas are dominating interior colour schemes. These hues evoke a sense of cosiness and nature, making your space feel inviting during the winter months. Meanwhile, copper, brass, and gold accents add a touch of Christmas magic to your home."
"Incorporate textured fabrics like plush velvet, bouclé, and shearling for your upholstery and throw pillows. Shaggy rugs can add depth to your space while adding some well-needed warmth on colder days."
Nature inspired decor is on trend.
(Spacejoy on Unsplash)
"Houseplants and nature-inspired artwork help create a calming and rejuvenating atmosphere, perfect for the winter season. When shopping for houseplants, opt for ones that thrive with minimal sunlight and are well-suited for indoor living."