This farm estate for sale is perfect for horse-lovers - with equestrian facilities and more than 15 acres of land. 
Brook Farm, in Ermington, is divided into three lots, being available as a whole or in part, and sits in a 'hidden' location near the A38. 
The former farmhouse is in Lot 1, and is currently in need of modernisation and refurbishment throughout.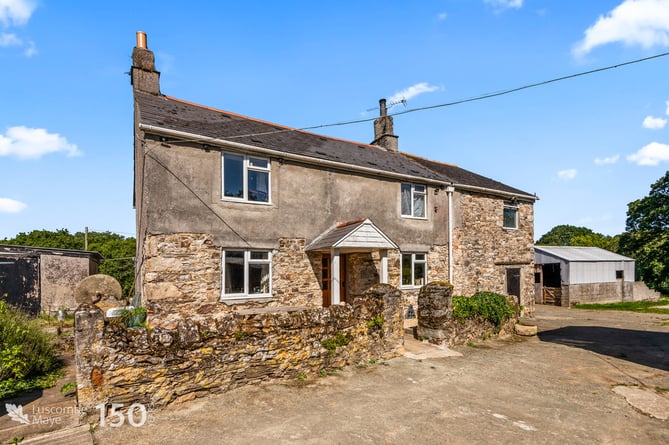 The farmhouse, which is in need of some refurbishment.
(Luscombe Maye )
The property has been granted planning consent for extension and for the attached barn to be converted into residential accommodation. 
On the ground floor, there is a covered entrance porch and an entrance hall, a lounge, a dining room, a kitchen and breakfast room, and a family bathroom, plus a lean-to utility and shower room. 
Upstairs, there are four bedrooms, while outside there is a rear garden laid to lawn with flower and shrub borders.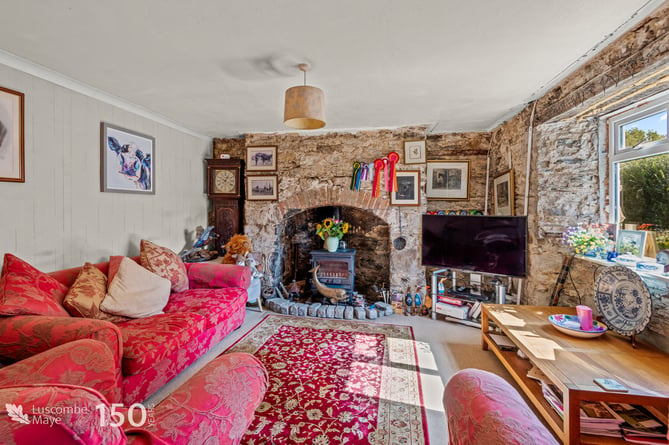 The living room in the farmhouse.
(Luscombe Maye )
There is also a detached stone barn which sits directly opposite the farmhouse, with proposed changes including a living room, two bedrooms and a bathroom in the existing building, with an extension planned for the kitchen and dining room. 
Planning consent has also been granted for the change of use of the current triple garage into further two-bedroom accommodation.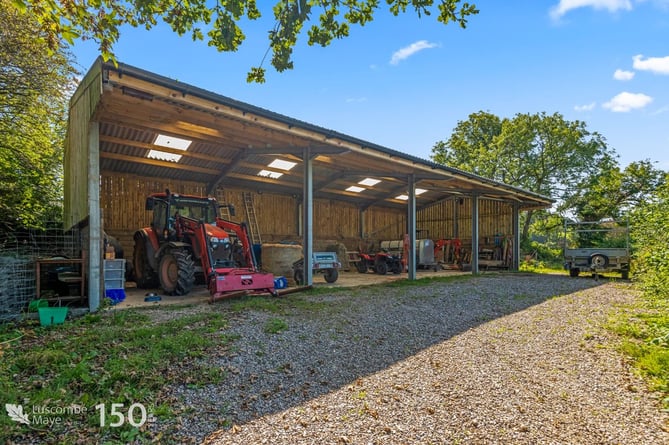 There are several farm outbuildings included.
(Luscombe Maye )
There are several outbuildings in the grounds, with a workshop, a tractor shed or stable, a former poultry house, and a general purpose farm building. 
For equestrian enthusiasts, the property also includes a turn out pen and a sand school, which is partly constructed and needs only to be sand finished. 
The land in Lot 1 spans 8.78 acres of permanent pasture, on which the current owners have carried out significant maintenance and drainage work since 2014.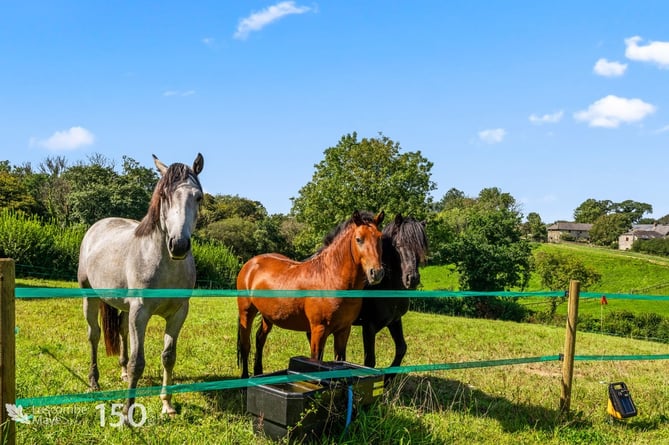 There is plenty of pasture land for horses, as well as stables and a sand school.
(Luscombe Maye )
Lot 2 comprises 5.45 acres of land and a Nissan hut, with the land having been previously used for grazing and grass conservation. 
Completing the property is Lot 3, which spans 1.66 acres of bare land with a water supply that serves all three lots.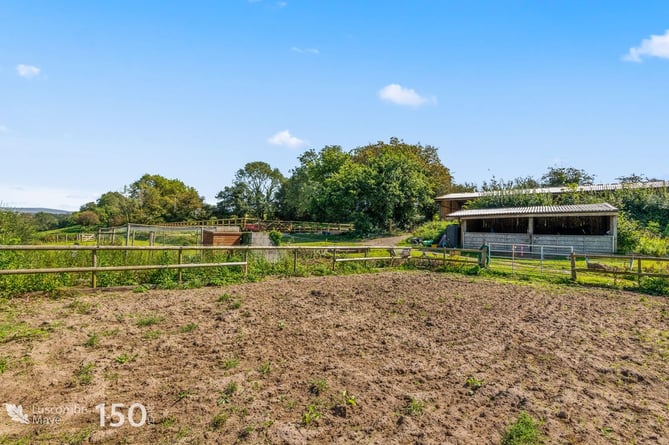 The land has been improved and maintained in recent years.
(Luscombe Maye)
The property is being sold by Luscombe Maye for a price of £1,000,000. 
The agent said: "Extending to a total of 17.39 acres (7.04 hectares), Brook Farm comprises an equestrian/residential smallholding in a hidden location, yet within easy access of the A38 dual carriageway expressway, connecting to the M5 motorway and national road network.
"Since the current owners acquired the property in 2014, they have carried out a significant amount of work to the property and this particularly applies to the land.
"The property is being offered for sale as a whole or in three lots, such that buyers are invited to offer on the whole or a combination of the lots as may suit their requirements."