A garden expert has revealed the easiest ways to look after your garden - no matter the weather.
With nearly 70 per cent of adults in Tindle's property survey saying that having a garden is "very important" to them, a well-presented garden can make a big difference to how you feel about your home.
Jonathan Creber, commercial director of Modern Garden Rooms, has shared the easiest ways to maintain a "stunning" garden with minimal effort
1. Tidy up garden borders
Remember to neaten up the edges of your lawn.
(Michael Kahn on Unsplash)
"A freshly mowed lawn is a garden's crown, but achieving the perfect finish is about mastering the details. Traditional mowers do a great job of the lawn, but often, the grass edges are left behind, which can leave your garden looking messy. Investing in a pair of handheld garden shears can overcome this problem to ensure a more polished look.
"For a versatile solution, you can pick up a handheld hedge trimmer, which you can pick up for just £20 on Amazon. Not only can they be used to keep your hedges neat, but they can quickly tackle the grass at the borders that mowers often miss."
2. Save money by planting perennials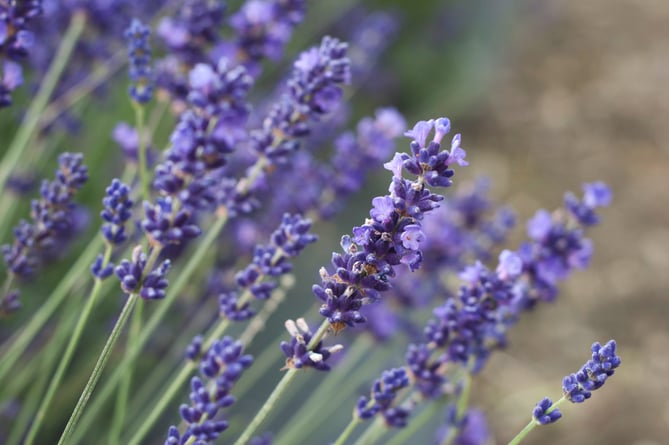 Lavender is among the perennial plants that can spruce up your garden.
(Gemma Evans on Unsplash)
"Perennials are a great choice for those looking to add a splash of colour to their garden while keeping costs low, since they regrow every spring. Here is a breakdown of three popular perennials and their estimated cost over time:
"This aromatic plant is a favourite for many garden enthusiasts. You can find lavender plants online for less than £4, or opt for a pack of seeds for less than £2. When you consider that a lavender plant can last between 10 to 15 years, the cost per year is around 27p if you buy a plant or 13p if you grow them from seeds.
"You can introduce these vibrant plants to your garden for around £2 a plant from stores like Homebase. While they provide consistent bursts of colour and charm for 2-3 years, they can become a bit woody and yield sparse blossoms as they age. Keeping geraniums for at least five years costs around 40p per plant per year.
"Known for their daisy-like blooms, a 6-pack of young Echinacea plants can be acquired from garden centres, such as Dobies, for less than £5. Echinacea has a remarkable lifespan of up to 40 years in natural settings, which means these plants can cost as little as 2p per year if well cared for. Its advisable to divide Echinacea every four years in garden settings to ensure that they flourish.
"Platforms like Facebook Marketplace are great for snapping up a bargain, as users often list plants like these for free, after thinning out or redesigning their garden spaces."
3. Embrace vertical gardens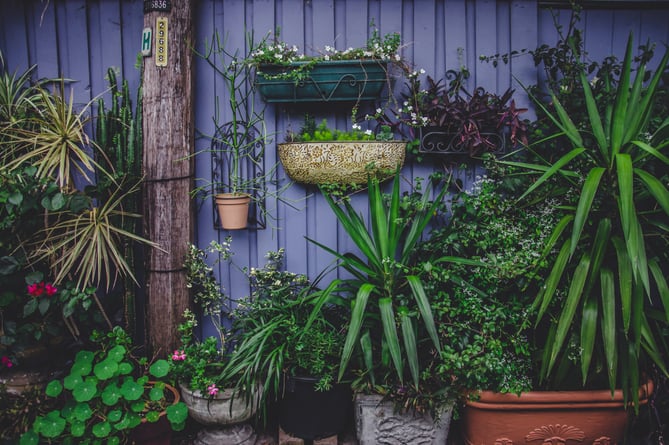 Adding plants at different levels can provide you with more gardening space.
(Cherry Laithang on Unsplash)
"Consider adding hanging planters, vertical pallet gardens, or climbing vines in your smaller outdoor areas.
"These can become mini gardens for various herbs, such as basil, rosemary, mint. Having them hanging by your window or on your balcony means fresh flavours are just an arm's length away when cooking.
• Vertical pallet gardens
"For those with limited space, vertical gardens offer a nutritious solution. Use vertical pallet gardens for fruit like strawberries or herbs, as these usually grow happily in smaller areas. Pallet gardens are also great for growing fruits and vegetables if you only have a balcony.
"For vibrant decor, consider climbing vines such as wisteria, available at DIY stores for less than £15, jasmine around £13, and honeysuckle for around £7. These climbers add beauty and an infusion of colour in smaller spaces while keeping things tidy."
4. Add some potted plants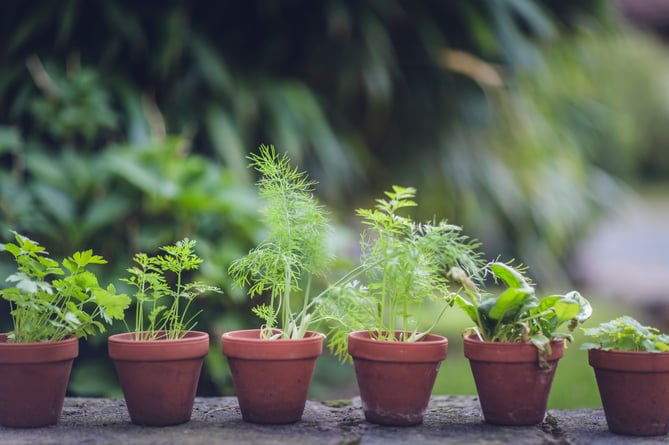 Potted plants are easy to incorporate into your garden.
(Markus Spiske on Unsplash)
"Potted plants are the answer for those looking to introduce versatility and ease into their garden. They not only allow gardeners to play around with arrangements, but they also simplify tasks like weeding.
"The ability to move these pots means plants can always get optimal sunlight, and with less soil surface, there's a reduced chance of weeds. This mobile feature also lets you revamp the look of your garden whenever the mood strikes."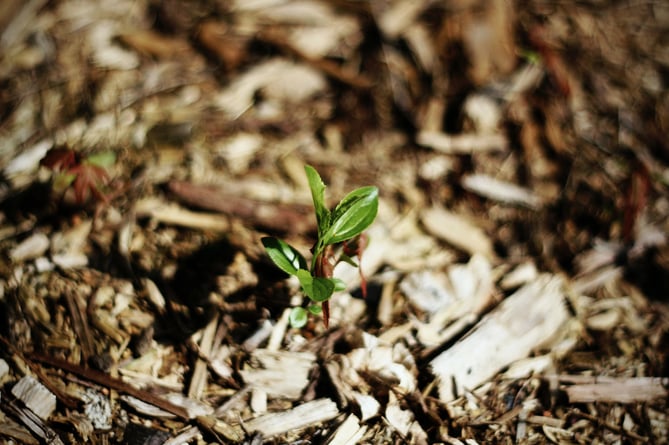 Mulch can be made from many different materials, including wood chips and banana skins.
(Maddy Baker on Unsplash)
"Mulch, a gardener's secret weapon, is a material spread atop the soil. It is used to conserve moisture, improve soil health, and combat weed growth. Mulches are made from many things, such as straw, wood chips, plastic and even rubber, but an eco-friendly, cost-effective tip is to use banana peels.
"Place the banana peels on the soil and cover them with an organic mulch, such as compost or wood chips. As they decompose, they enrich the soil, boosting plant health and reducing watering frequency."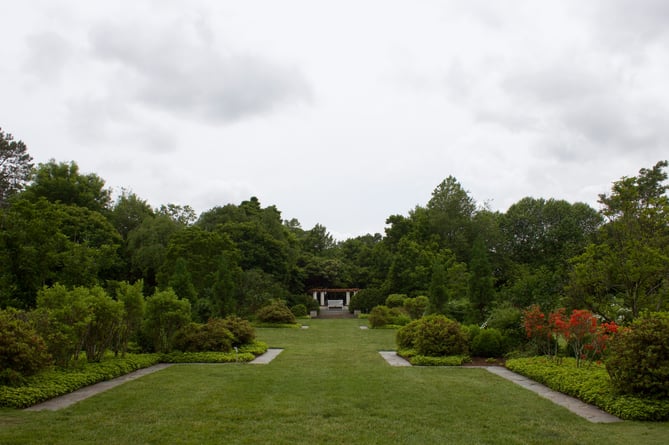 Shrubs are resilient and can survive unpredictable weather.
(Leslie Cross on Unsplash)
"Shrubs like boxwood or holly are like the reliable friends of the gardening world. They are resilient, can withstand the UK's unpredictable weather, and demand very little care. Their robust nature means less time spent on maintenance, and their evergreen presence ensures the garden looks lush year-round. You can find these shrubs on Amazon for between £8-14."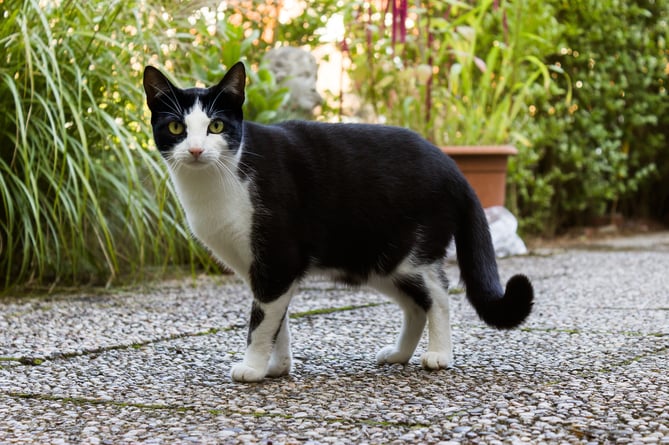 Gravel has a number of practical advantages.
(Mike Van Putten on Unsplash)
"Gravel paths are not just about the rustic charm they bring to gardens. They offer a blend of aesthetics and practicality. Beyond visual allure, gravel stands out for its affordability and functionality.
"For instance, a bag of gravel from The Range costs around £4.50, and if you aim to cover an area of 1 square metre to a recommended depth of 5cm, you'd need approximately four bags. The advantage of gravel is that it also promotes excellent drainage and is easier to lay than concrete or stone."
8. Illuminate your garden with solar lights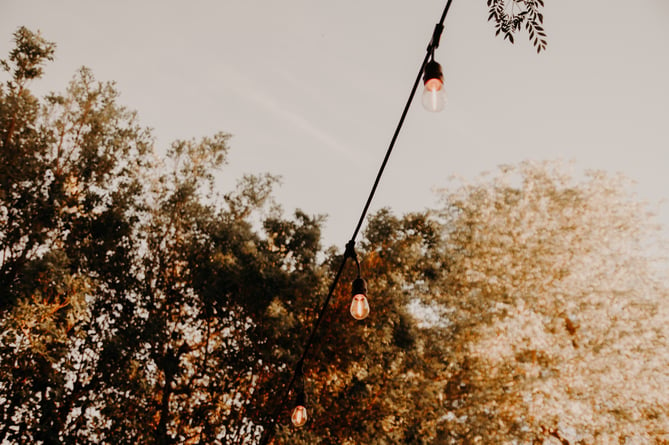 Solar powered lights can add charm to your garden.
(Kenny Eliason on Unsplash)
"Solar-powered stake lights, which you can find at The Range for just £1 each, cast a gentle glow, and are ideal for outlining paths or flower beds. For a sprinkle of charm, opt for solar-powered string lights - Amazon offers a 2-pack for less than £10.
Other super simple garden care hacks include:
• Fertilise your plants with coffee grounds:
"Enjoy your coffee and use the leftover grounds to help your garden. They're packed with essential nutrients and also deter pests like slugs.
• DIY vinegar weed killer:
"Mix around a pint of white vinegar with five teaspoons of salt and around a third of a teaspoon of dish soap into a spray bottle and spray the base of any unsightly weeds.
• Reuse plastic milk bottles to protect plants:
"These bottles can shield young seedlings from chilly spring breezes when placed upside-down. Alternatively, fill them with warm water and use them as mini hot water bottles for your plants.
"By leveraging these uncomplicated tricks and strategies, you can effortlessly transform your outdoor space into a picturesque haven that remains easy to care for. After all, a stunning garden shouldn't require endless hours of hard work when simple hacks can make all the difference. "