New data has revealed that Devon is one of the most at-risk areas for home burglaries during the summer holidays. 
The findings come from A-Plan Insurance, which looked at how burglary crime rates change now compared to the first half of the year - with the data showing that over half (62 per cent) of cities analysed report a significant rise in break-ins over the summer holidays.  
Home Office police data shows that Devon is one of the areas where break-ins most increase during the summer, with burglary reports rising by 18 per cent in July and August. 
According to the data, most burglaries occur during the week, with the front door coming out as the most common point of entry - although windows are also often used. 
While most doors have their locks forced open, in a fifth of cases (20 per cent), the front door wasn't locked.  
This suggests homeowners either forget to lock their door before heading out or going to bed or are even distracted in their back garden and don't notice an intruder slip in.  
Break-ins are almost as likely to occur during daylight as at night (42 per cent day to 54 per cent night), while dawn and dusk are the least risky times (4 per cent likelihood).  
 Catherine Grayson, Marketing Manager at A-Plan Insurance, has revealed her top tips to help burglar-proof your home this summer, commenting: "The summer months provide more opportunity for thieves to take advantage of longer days, open windows and doors, and vacant properties - so it's not surprising some cities see a huge increase in burglaries. 
"While there are plenty of ways to improve your home security - including investing in a camera or asking a family member to house sit - here are some of the most common mistakes homeowners make when heading away, which can make them a target for theft:" 
1. Choosing an obvious key safe.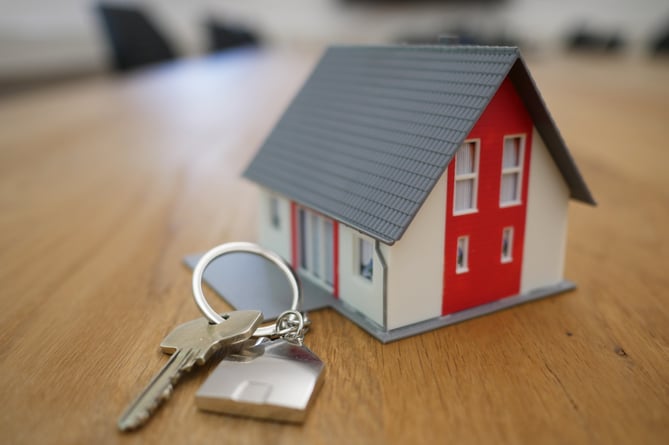 Find somewhere safe to keep your keys.
(Tierra Mallorca on Unsplash)
While key safes are a great way to store your keys within easy reach, they also highlight to thieves that they can access your home once they crack the code or break the lock. You can avoid this by placing your safe in a less visible spot - such as down the side of your home rather than by the front door - or, ideally, behind something like your bin store. Avoid the key safes that look like other items (such as a plastic rock), as these will stand out more to thieves.  
2. Letting mail and deliveries pile up.
One of the telltale signs that a property is vacant is a build-up of envelopes by the front door - especially if your front door is made of glass so that delivered mail is easily visible from the outside. Either ensure that a friend or neighbour can come round and regularly clear it away or invest in a mounted wall postbox to keep delivered letters and leaflets out of sight.  
3. Placing outdoor furniture by windows.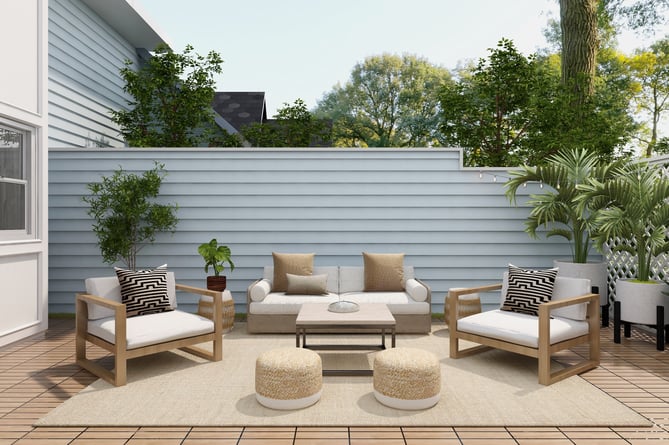 Avoid leaving outdoor furniture near windows.
(Collov Home Design on Unsplash)
As it's summer, many families will have hosted a barbecue outside to make the most of the warm weather or invested in additional outdoor storage to keep tools safe. However, if placed under windows, they can give thieves a 'leg up' to break in - especially if you've left the top-floor windows cracked open to air the house out in your absence. Consider bringing your outdoor furniture inside while away or invest in a shed to store belongings.